Details of job application
1. Job position you want to apply.
2. Personal documents required.
- Copy of ID card.
- Copy of house registration.
- Copy of educational qualification.
- Male (military certificate).
- Copy of work certificate /certification etc.
- Face photo.
3. Information about the health of the applicant.
- Infection history certificate. [ Incase of COVID-19 ]
- Vaccination certificate of COVID-19

- Please specify, If being a high-risk person, waiting for the test results or someone close to you has an infection of COVID-19.
Passed the preliminary
consideration You will receive an appointment to write an application / submit an application via E-mail or Line Application.
Apologize for the inconvenience and thank you for your cooperation.
Job application
During the COVID-19 epidemic situation, those who are interested in applying for a job / having the right qualifications for the position, please send details via
- E-mail :
hr@chongthai.co.th
Or
- Application Line
(Please scan the QR CODE to add us)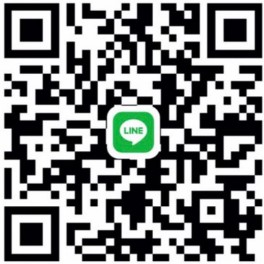 Contact Person : Rosarin(Ms.) / Nanthikarn(Ms.)
Human Resources officer.
Tel. : 063-045-4982 , 02-756-4069 , 02-756-4070
Available on Monday-Saturday at 8.30 - 16.45 (UTC+7)
CTR-AD-001 REV.00/2021